Increase your impact, not your workload
Engage with your clients in between sessions wherever they are with integrated email and SMS prompts. All templates are built in and 100% customizable so you can give your clients the personalized, consistent experience they're after – all through a single platform.
Establish a consistent
retention playbook
Retain more clients
Find and automate the program that meets each client's needs. ##################
Onboard new clients faster
Get new clients ramped and have JOURNEY deliver curated expert insights on day one for you.
Increase client impact
Make every client interaction personalized and consistent.
A guide by your client's side 24/7
Scale your service to any moment in between your sessions with automated, contextually aware guidance.
Automated interactions save you a ridiculous amount of time.
Easily personalize and schedule behavior prompts, intake forms, checks-ins, and encouraging content. Increase engagement and provide automated care by interacting with clients through JOURNEY.
Enabling Actionable Support to Clients
Through personalized, real-time, actionable behavior prompts, JOURNEY helps your clients apply their learnings when and where they need support.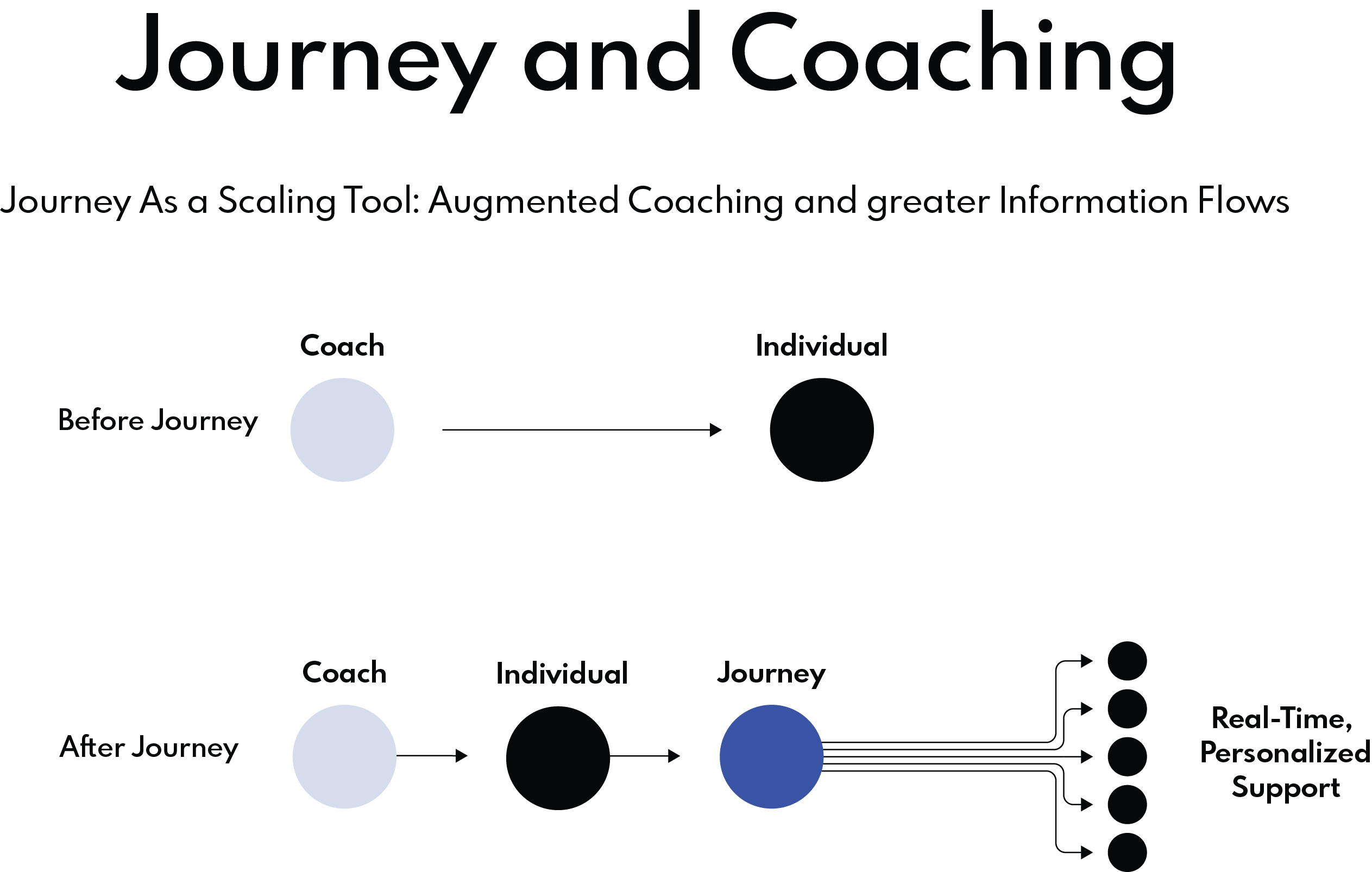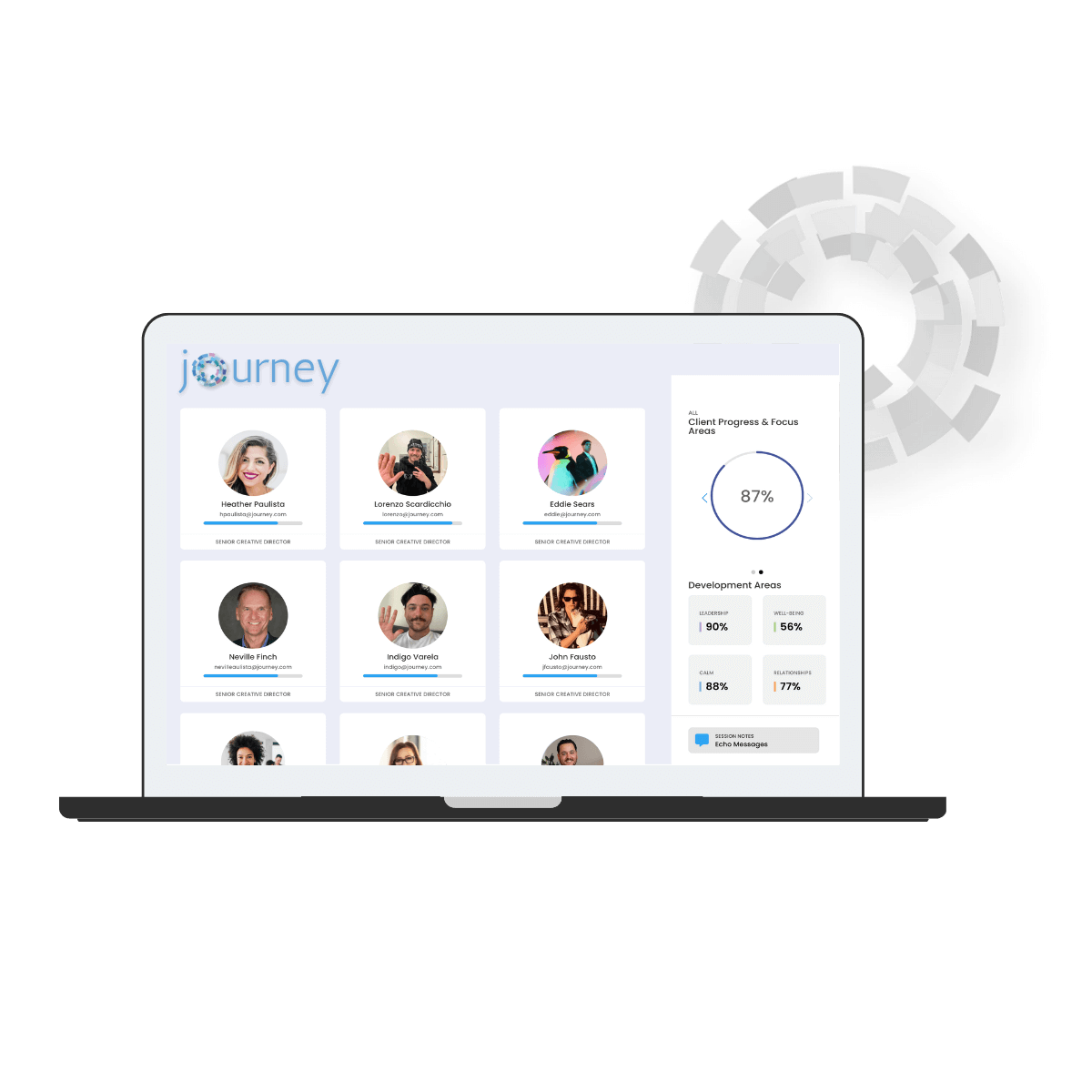 GUIDE YOUR CLIENTS TO SUCCESS
JOURNEY helps coaches personalize their approach, analyze client profiles, and keep track of session notes and data, ensuring each client receives the best possible support.
REAL-TIME OPTIMIZATION 
Using advanced recommending technology and proprietary algorithms deliver in-the-moment behavior prompts based on each Traveler's professional development goals, personal growth goals, strengths and personality type.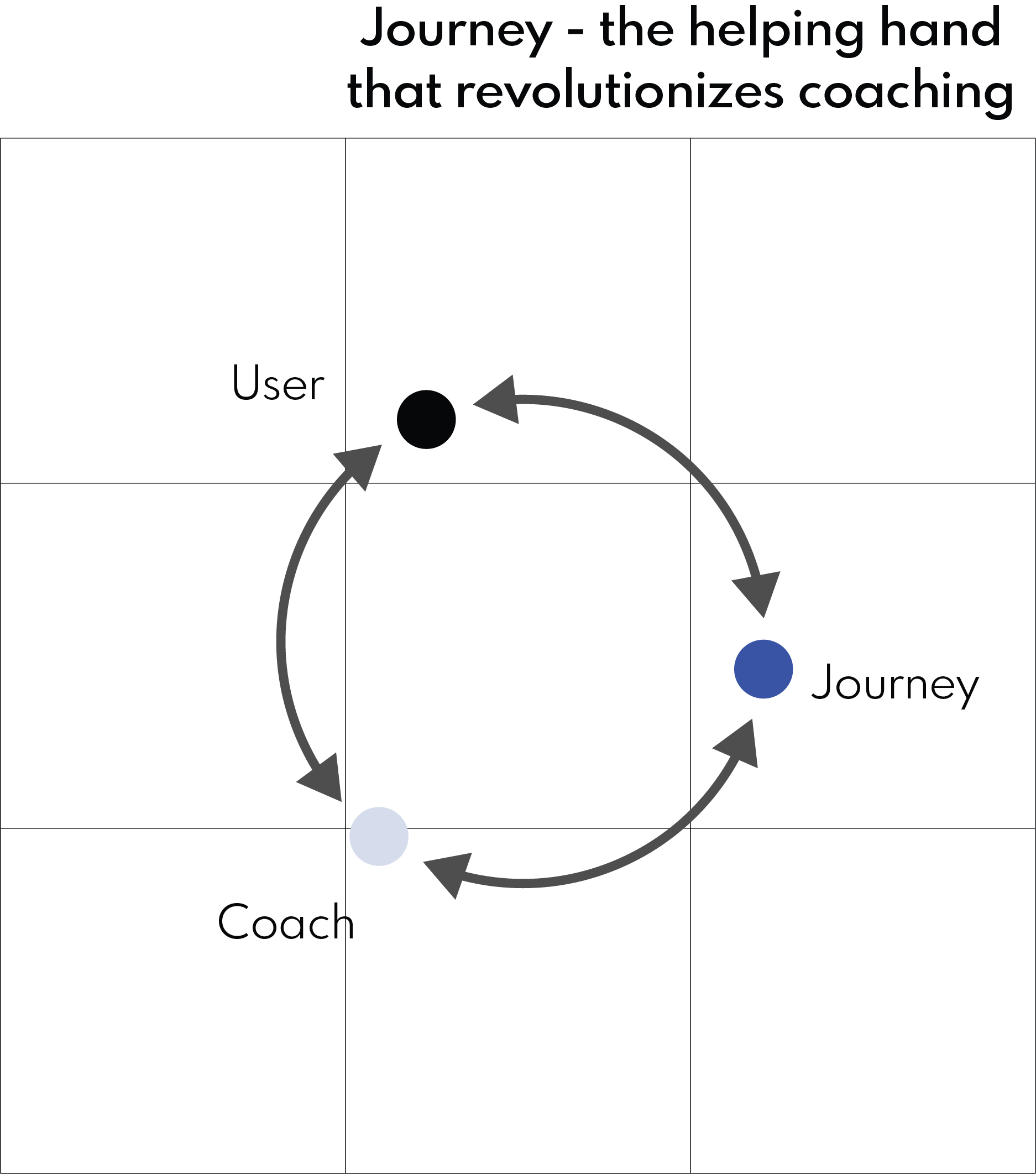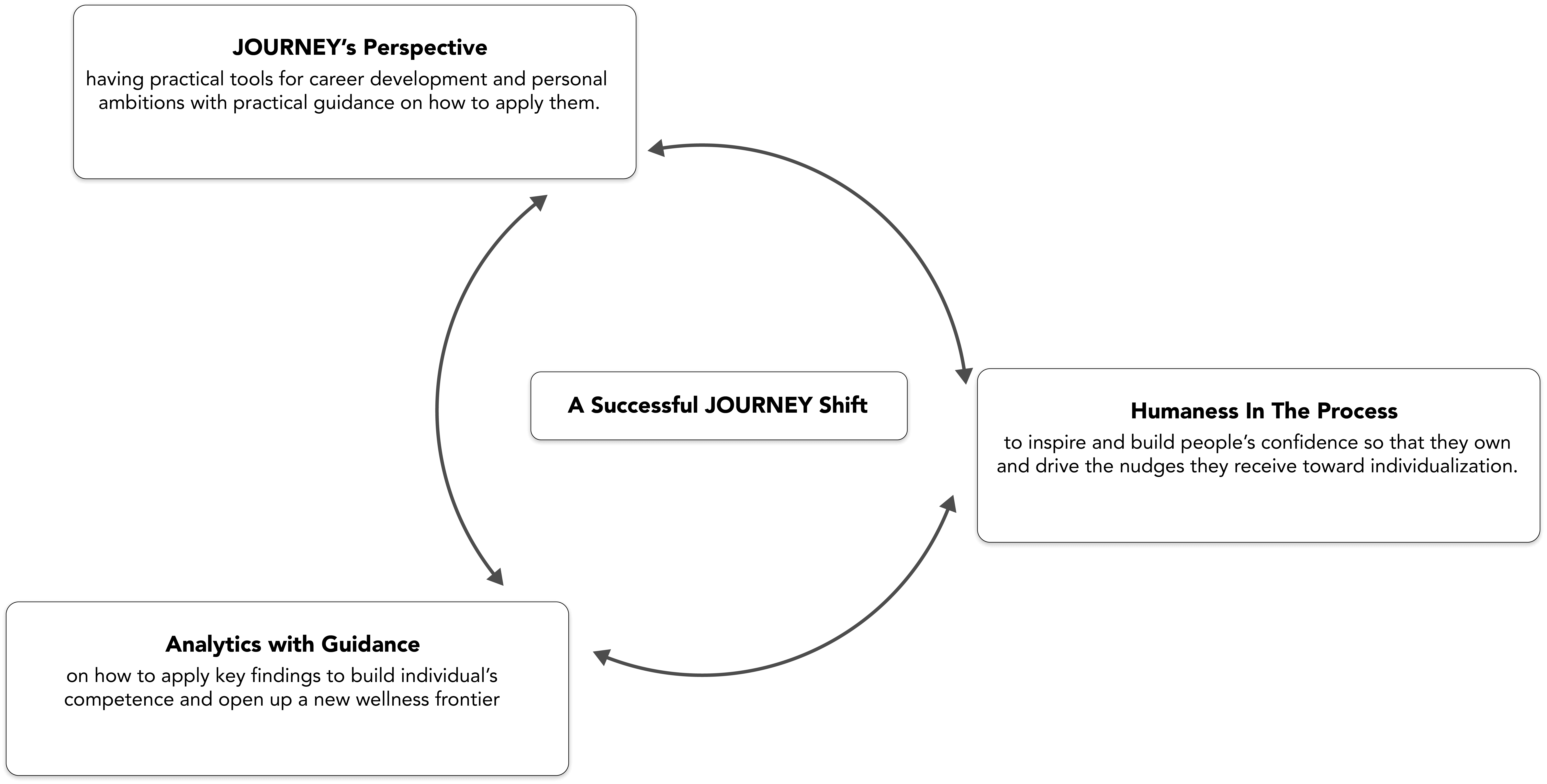 MEASURABLE PROGRESS
While your clients get actionable behavior prompts to help them move toward their goals, you get the data you need to monitor and work on the outcomes that matter most for your clients.
JOURNEY
Augment Your Practice
Your success depends on your client's success.
Bring transformational AI-driven experiences to your clients and measurable growth to your organization.
Start Your Journey
INtake process
Step 1
Your Client Takes JOURNEY's Assessment
The intake process produces personal and professional insights that you as the coach can go over with them, helping you both paint the picture of how you can best support your client in between sessions 
Step 2
Your Client's Path Designed for Them
JOURNEY matches your client with a research backed nudge program best suited to their needs and goals. Yours and their data is secure, and your metrics and responses are strictly confidential
Step 3
Tailored Journey
JOURNEY's intelligence layer recommends and supports the most efficient nudge program for your client's unique path — meaning your energy and guidance goes further than ever before. Let us handle the technology so you can continue making a bigger impact.
Step 4
Start Sending Automated Insights
client'sOn-demand, at-their-fingertips access to expert information for your business and client growth. Check-ins and reminders, tailored to your practice, your client's needs, when and where they need them. JOURNEY makes having your support seamless 24/7 
Step 5
Feedback & Optimization
JOURNEY is the future of guided growth programs. JOURNEY continues to adapt and learn from your progress, to achieve long-term results

Helping your clients explore and discover new aspects of themselves
Request a Free Trial
Receive personalized, actionable reminders in the flow of your day.