Self-discovery, one nudge at a time
Journey harnesses the science of Nudge Theory to cultivate new behavioral patterns in alignment with your intentions, goals, and values. By integrating maps like Myers-Briggs, StrengthsFinder, and Human Design, Journey offers personalized insights that encourage deep self-inquiry in tiny day-to-day moments. As you evolve, Journey adapts, celebrating your milestones and continuously customizes your experience to your changing needs.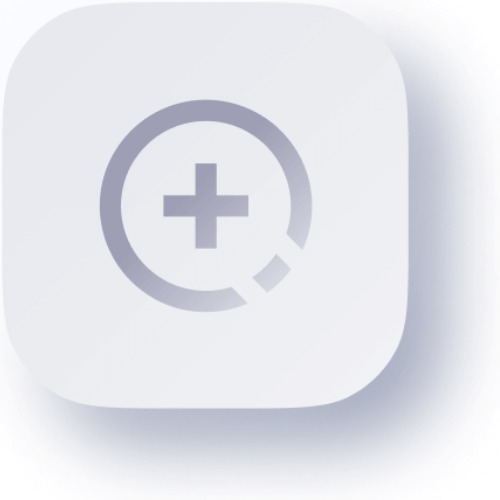 Nudges are used as powerful ways to deepen self-inquiry and activate the region where your True Self voice lives. So every time you intercept your sabotaging voice, your True Self muscles grow.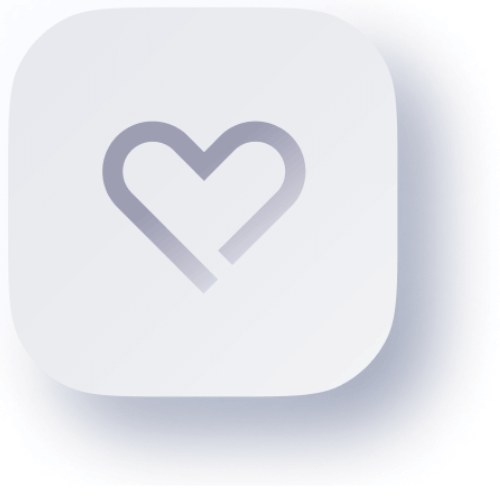 Life has its ups and downs… well-being rituals have the power to bring us back to our center. Every litte habit makes a big difference becasue the little moments add up.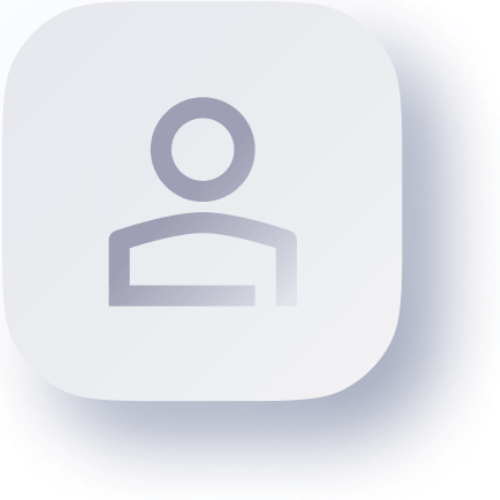 Embracing mindful leadership practices can anchor us amidst the chaos. Each small act of guidance can lead to significant change, as every moment counts in the art of leading.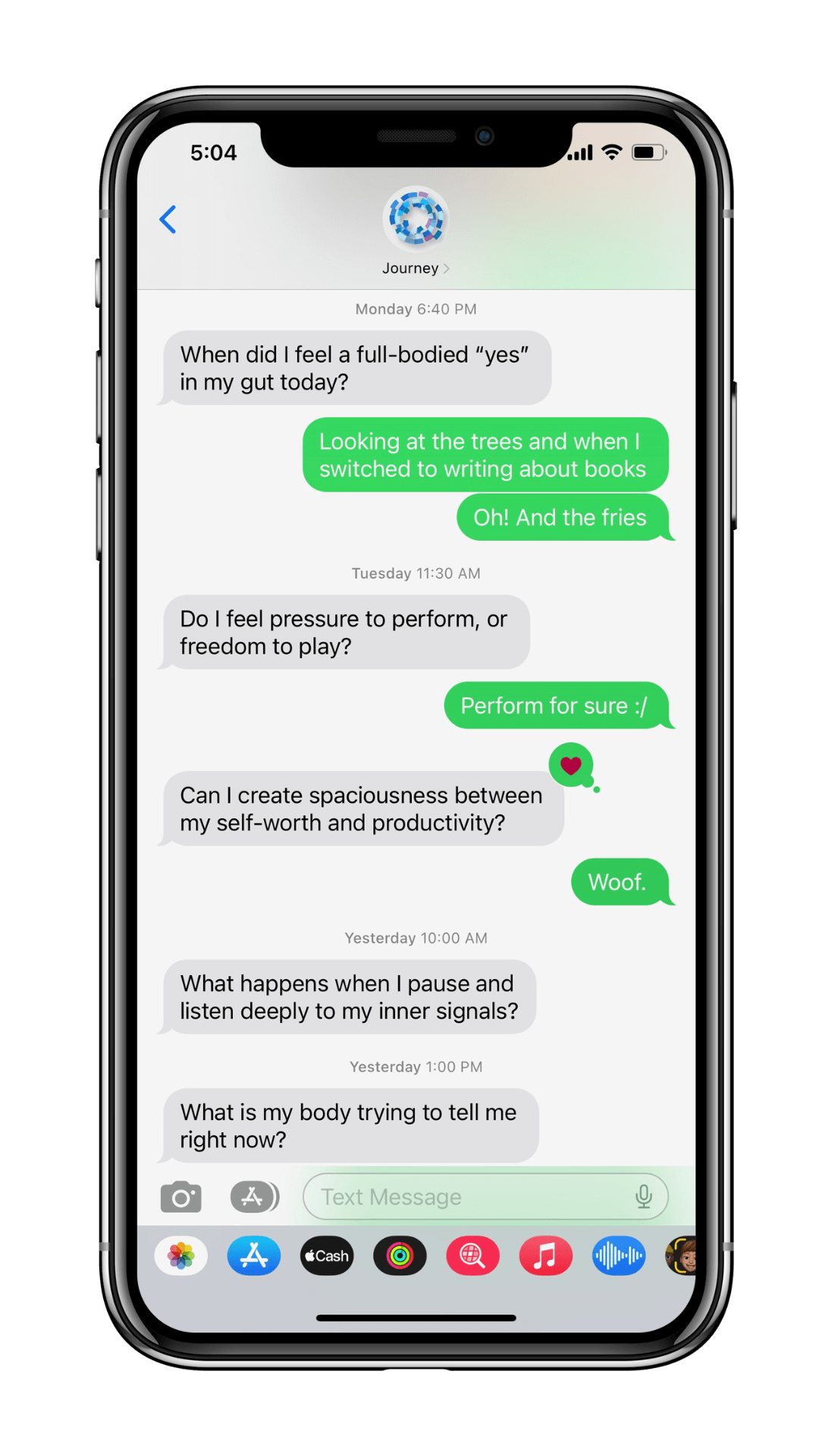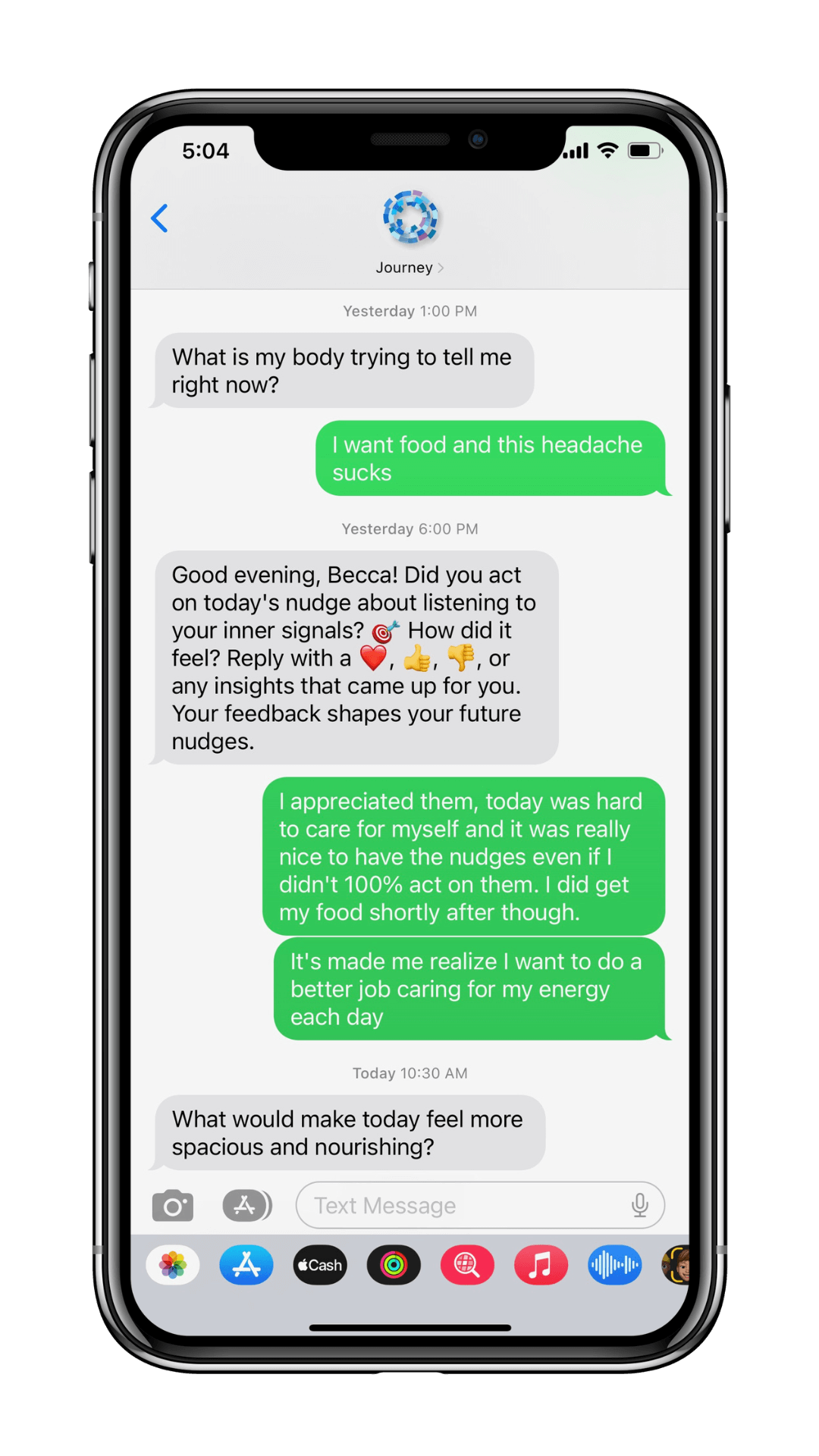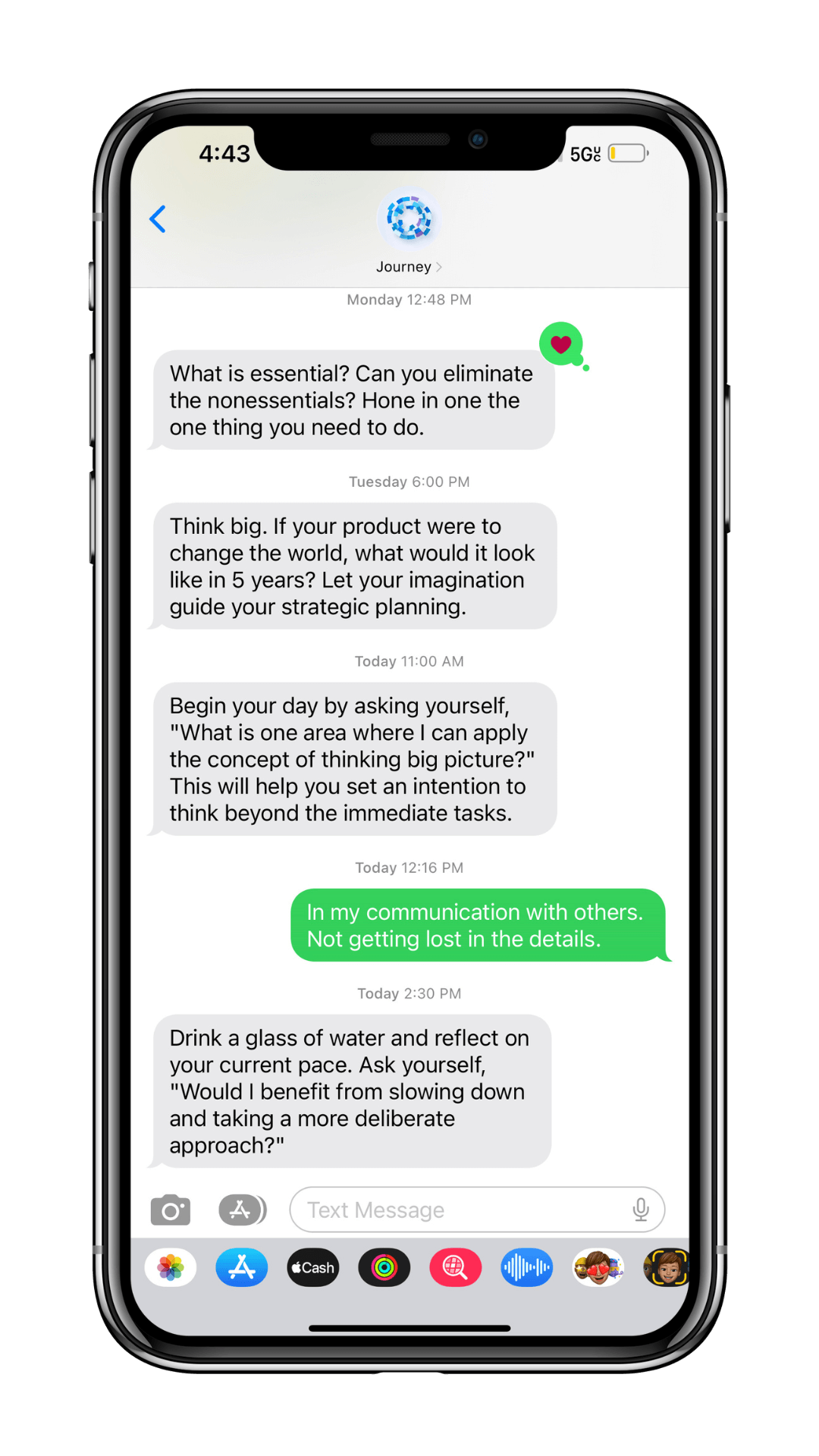 A Guide by Your Side Every Step of the Way
Tailored to You
Discover a nudge pathway designed for your unique Traveler Profile, crafted to resonate with your individual journey.
Journey's Intelligence
The chat system doubles as a journal, a space where you can converse, question, and discover more about yourself, documenting your accomplishments and learnings.
Within reach
Receive nudges when they matter most, keeping you aligned with your intentions and bolstering both personal and professional aspirations.
Personalized Chat 24/7
Engage with our Journey Chat—a dynamic, learning system that adapts to both personal and professional dialogues, evolving with every interaction to better understand and assist you.
"I really appreciate that my JOURNEY centers me, gives me space to explore my thoughts, and then reigns me back in to focus. Then asks me what the action steps are to get to my desired outcome. I always feel I have clarity after I get nudges. Looking forward to our next month!"
"It is immensely helpful to have JOURNEY to remind me about strategies for nurturing a sense of calm and control. And then practicing that mindfulness exercise at times that work with my schedule bridges the didactic component to the experiential. I'm so grateful that my JOURNEY meets me where I am in such a gentle, focused, and accepting way."
"I am actually starting to make progress! Some of the challenges and concerns I had just 90 days ago are starting to diminish because of my reflection nudges. I am starting to have a general awareness of the areas I have made improvements, like the crippling fear of presenting in meetings. I am also starting to rephrase the negative messages and give room for self-compassion. Small steps feel GIANT right now! Thank you JOURNEY!"
Everyone's Journey is Unique
Be it learning about your strengths to being a stronger communicator, or any other intention, with JOURNEY the small steps that make the difference are laid out for you. The only thing you need to do? Show up.
Start Your Journey
Intake process
Step 1
Take the JOURNEY Assessment
Discover something new about yourself. The intake captures your personal and professional intentions, helping you paint the picture of how you can best show up in work and in life
Step 2
Nudges and Chat Designed for You
JOURNEY intake process matches you with a guidance program best suited to your needs and goals. Your data is secure, and your metrics and responses are strictly confidential
Step 3
A Companion on Your Journey
Based on your starting point, we'll make recommendations and text you reminders to help you meet your goals. JOURNEY recommends the most efficient path for you — meaning your energy goes further than ever before
Step 4
Get Instant Insights with 24/7 Chat
On-demand, at-your-fingertips access to expert information for your growth. Customized check-ins and reminders, tailored just for you, when you need them
Step 5
Feedback & Optimization
JOURNEY's Machine Learning Intelligence continues to adapt and learn from your feedback and interactions — helping you discover new aspects of yourself
Request a Free Trial
Receive personalized, actionable reminders in the flow of your day.