Where holistic well-being fuels performance.
The JOURNEY platform delivers personalized, real-time, behavior prompts for individuals and organizations to drive well-being and performance at scale.
Please fill out the form below to download the goal journal.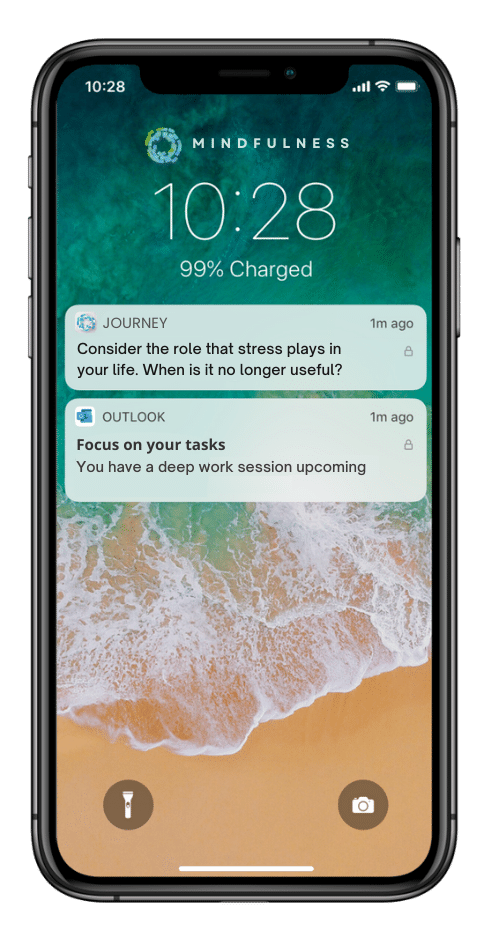 Let JOURNEY be your guide along your path to
JOURNEY guides you along your path through personal and professional well-being. Using Behavioral Science and Neuroscience, JOURNEY helps you reframe your relationship with yourself and others, unlocking the highest expression of you.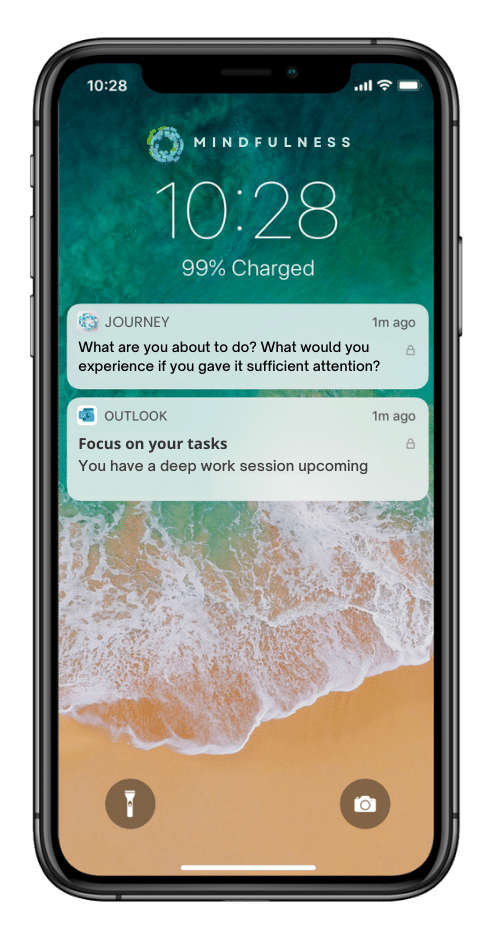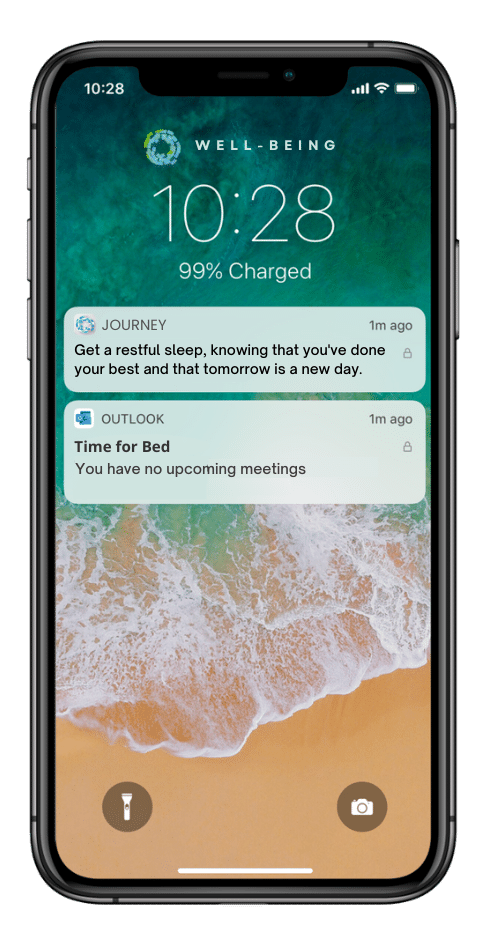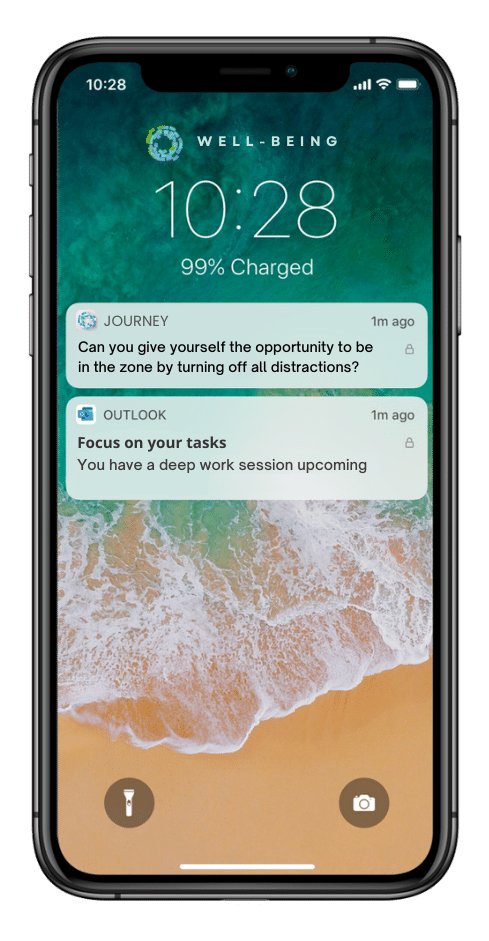 Your Digital Well-Being & Performance Guide
designed for every
Tell us a little bit about yourself and your goals so we can personalize your experience.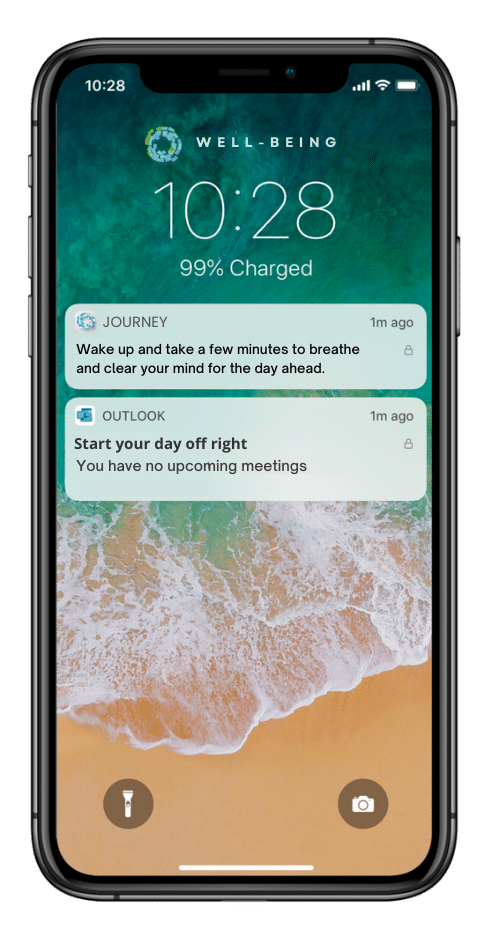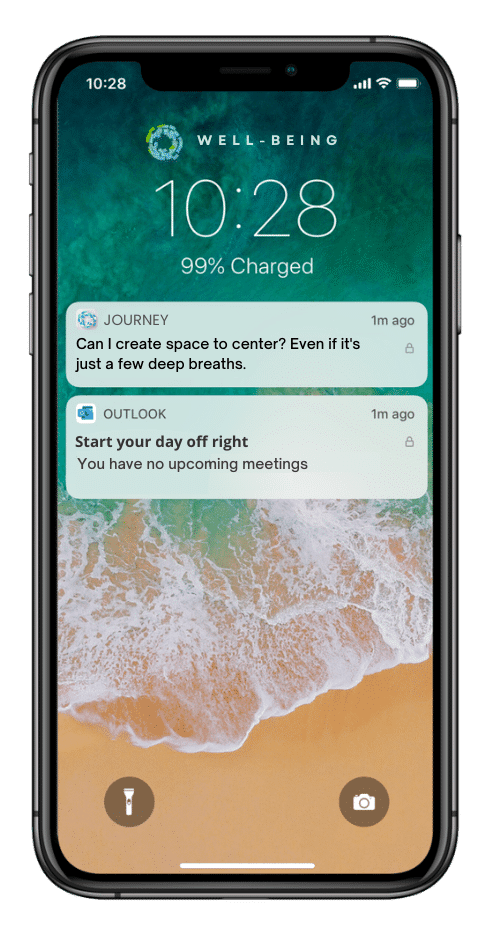 We make it easy to 
identify & connect with your
Journey's algorithmic intelligence takes into account historical data of past users and combines it with your personal assessment data to deliver prompts that resonate.
Improve your overall well-being 
with JOURNEY health reminders
Kickstart your energy boost! 
By breaking down well-being behaviors into bit-sized, manageable chunks to stay committed and on track with your physical goals.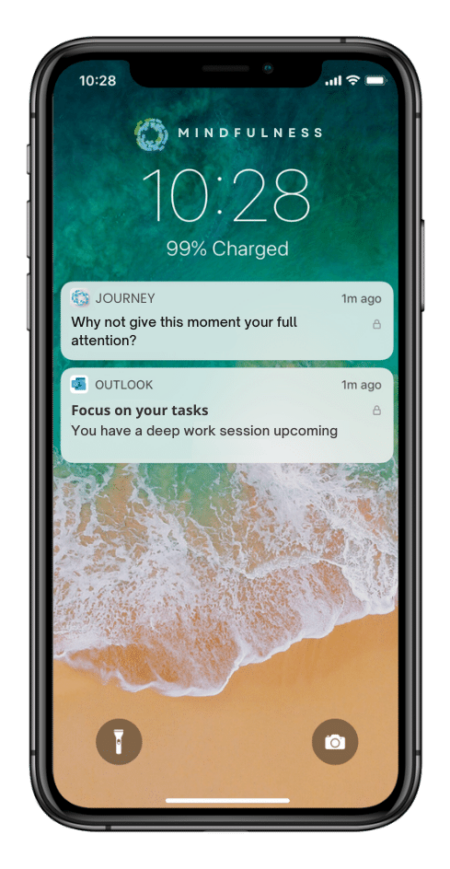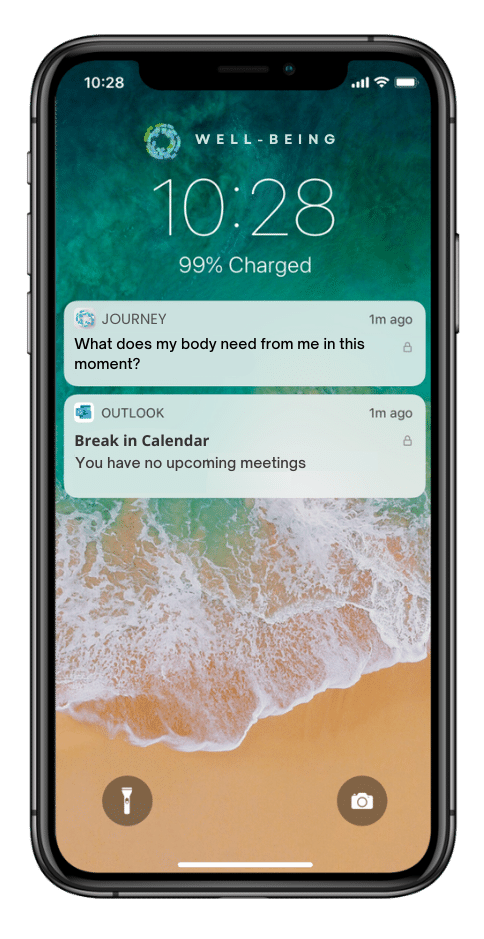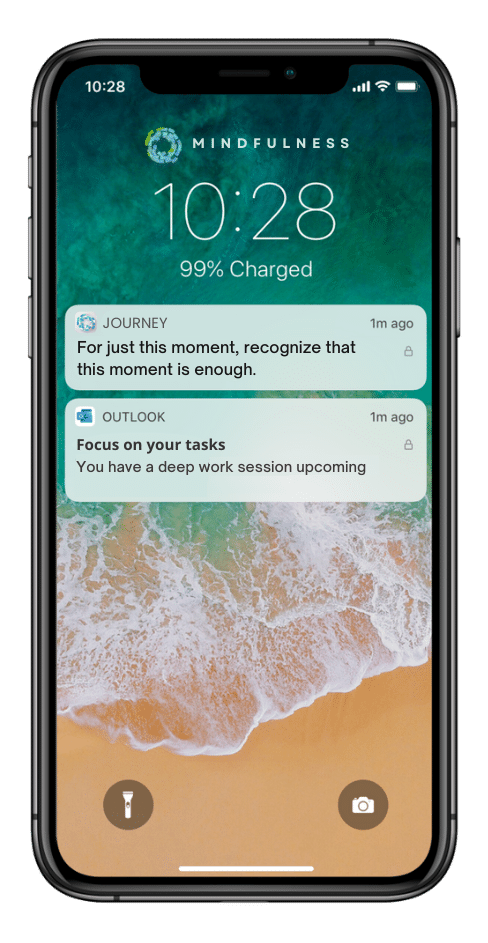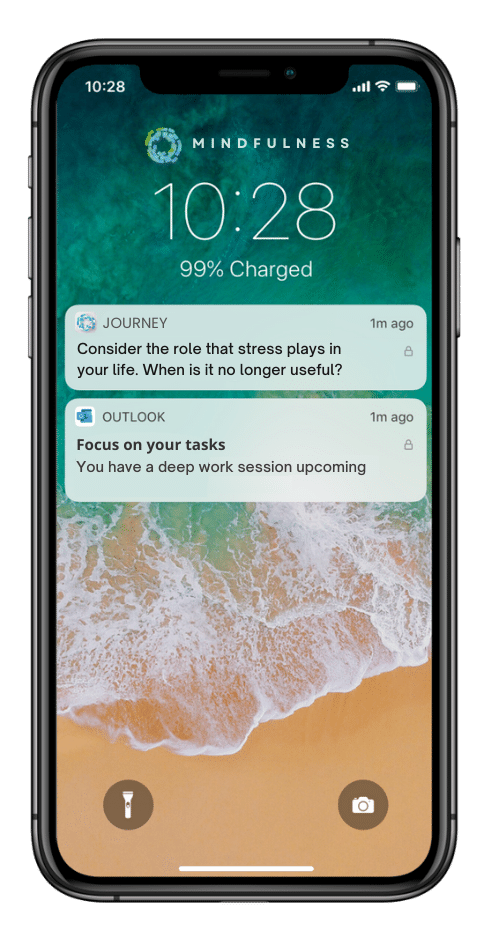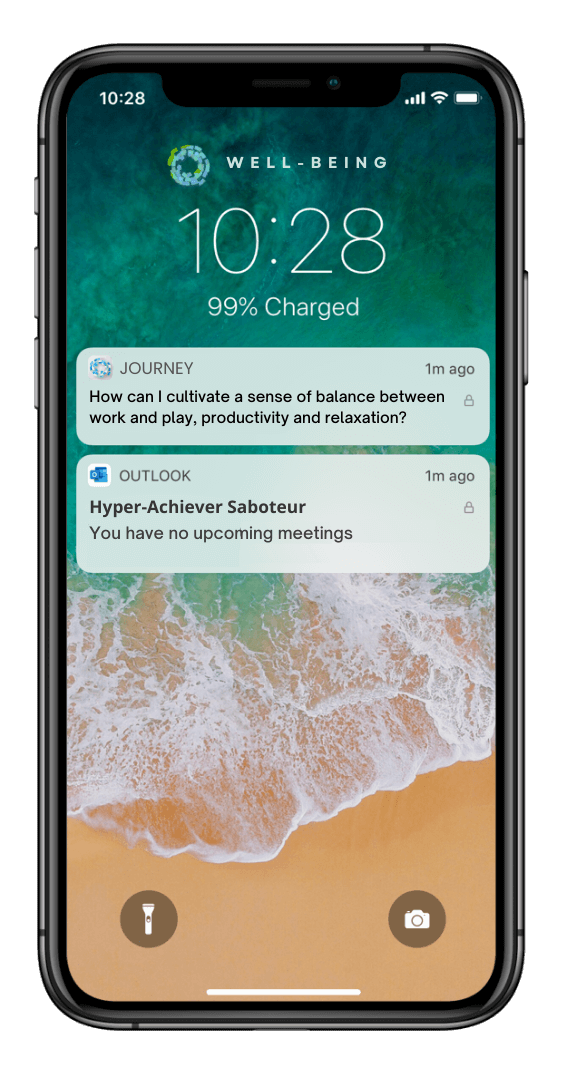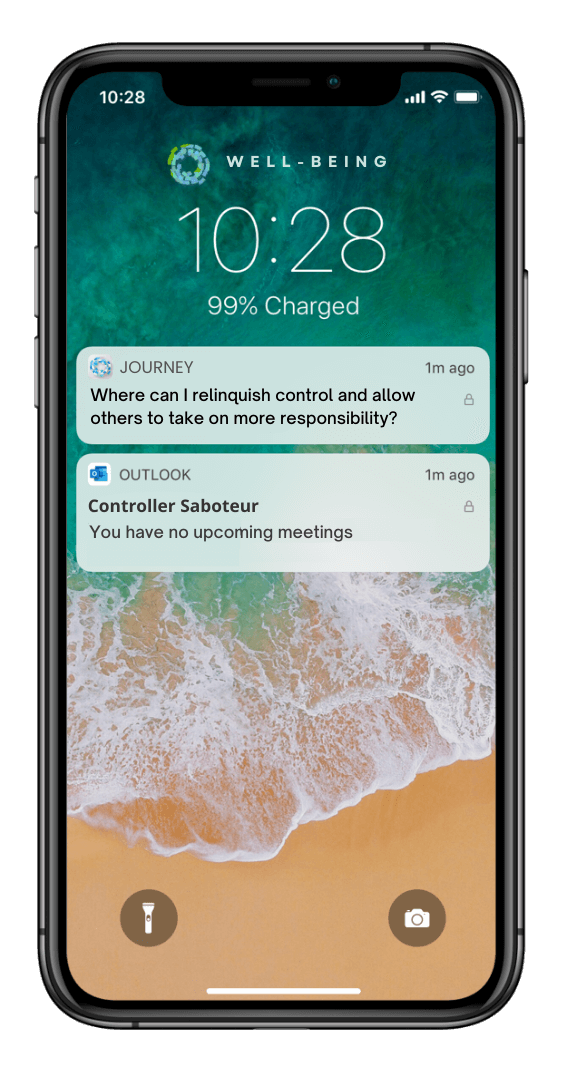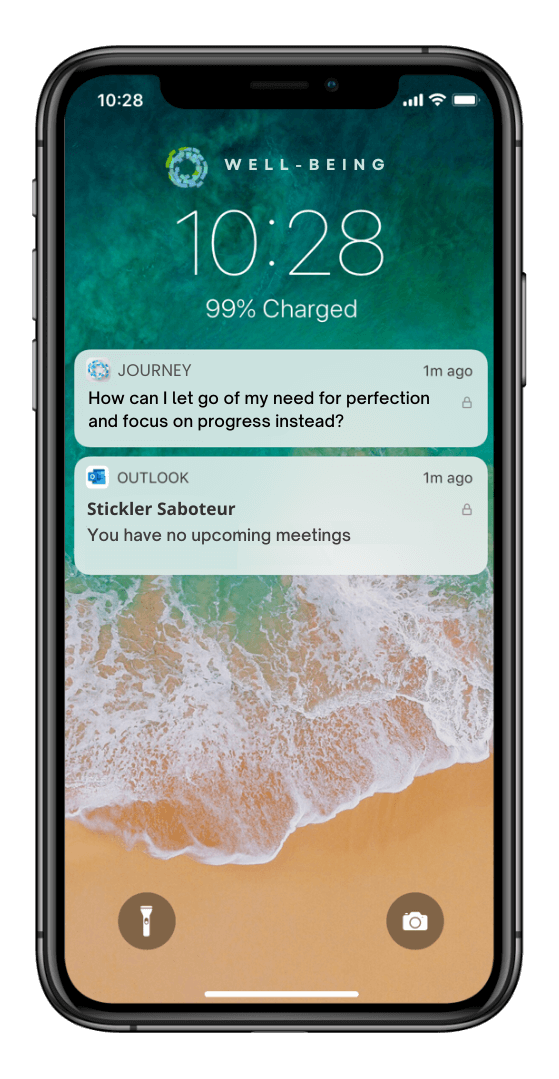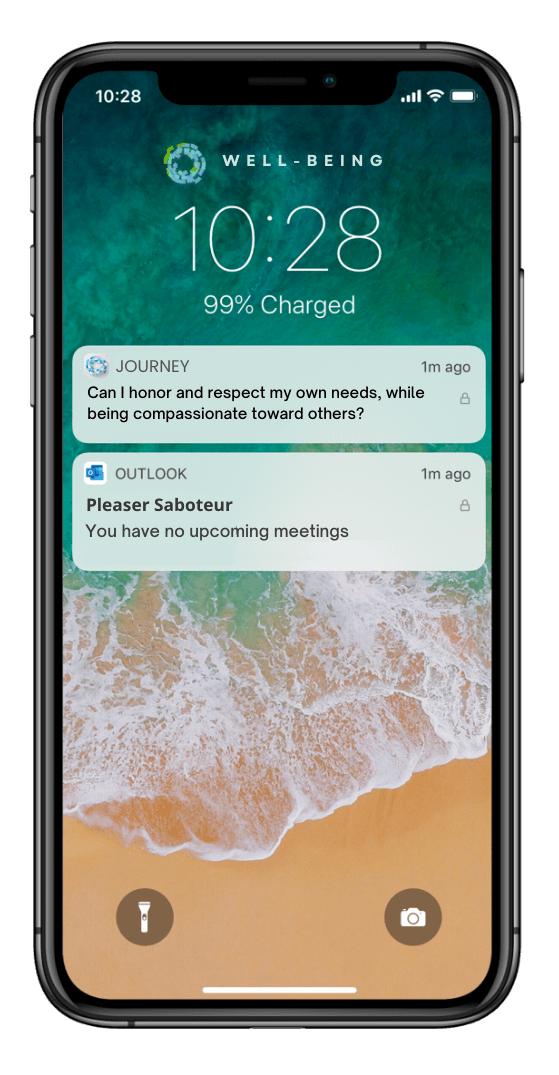 Learn about your saboteurs
practice self-compassion
Becoming compassionate toward yourself is a lot easier when you have support. Challenge and reframe your self-talk to increase your happiness and well-being. 
Laser focused on
crushing your goals
Stay on track with your growth and goal plan. Lose all the unnecessary overhead and focus on what's important:
You crushing your goals.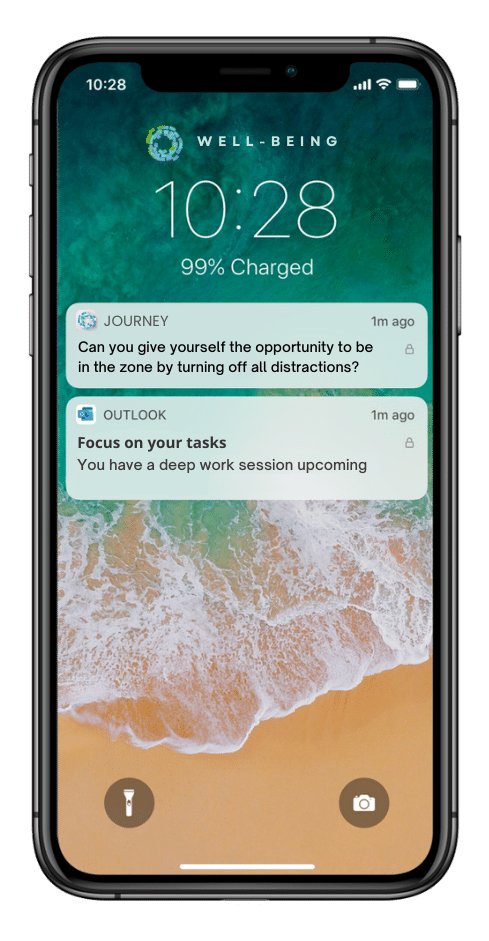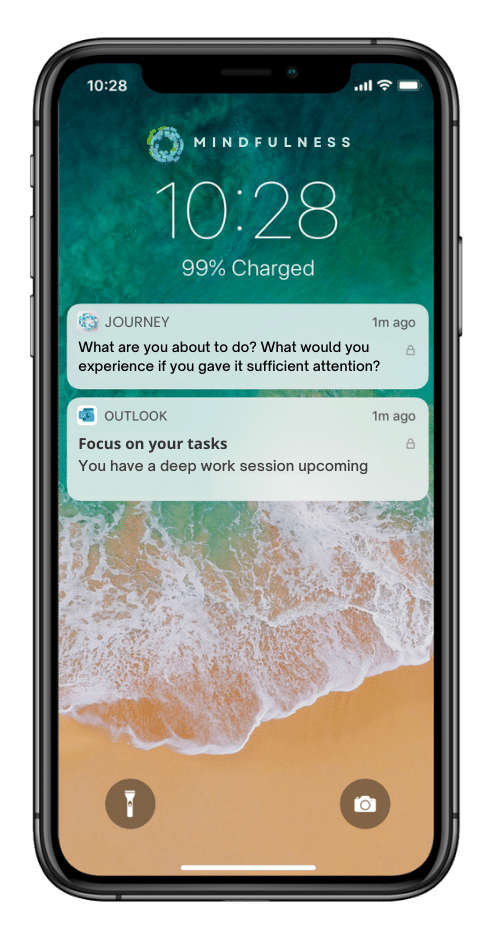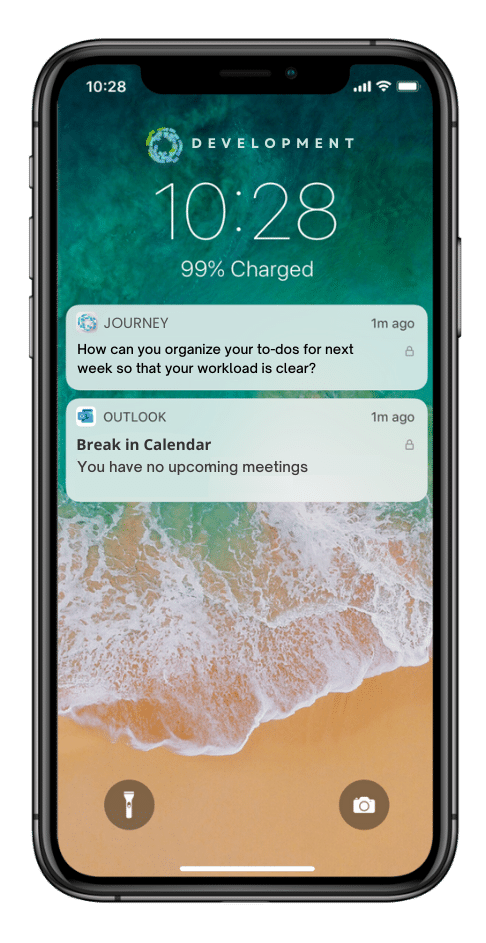 This is a judgement and data exploitation-free zone.
Your JOURNEY to Performance and Well-Being
JOURNEY's intelligence layers deliver personalized insights that spark new neural connections attending to social, mental, emotional, and physical well-being.
STEP 1
Self-Assess
Discover something new about yourself. The intake process produces personal and professional insights that a matched guide goes over with you, helping you paint the picture of how you can best show up in work and in life
STEP 2
You've Met Your Matched Guide
JOURNEY intake process matches you with a guidance program best suited to your needs and goals. Your data is secure, and your metrics and responses are strictly confidential
STEP 3
A Companion on Your JOURNEY
Based on your starting point, we'll make recommendations and text you reminders to help you meet your goals. JOURNEY recommends the most efficient path for you — meaning your energy goes further than ever before
STEP 4
Course Correction at Your Fingertips
On-demand, at-your-fingertips access to expert information for your growth. Customized check-ins and reminders, tailored just for you, when you need them
STEP 5
Learning Who You're Becoming
JOURNEY is the future of guided growth programs. JOURNEY's Machine Learning Intelligence continues to adapt and learn from your progress, to achieve long-term results — helping you discover new aspects of yourself
JOURNEY brings transformational experiences to employees and measurable growth to organizations. From junior associates to SLT, JOURNEY architects impactful coaching programs, actionable insights, and curated learning that fit into the nature of your people and the way you do business. 
Take on more clients with less energy. JOURNEY's scalable support system helps you reach more clients with less energy. JOURNEY's online platform is always-on and personalized just for you. The JOURNEY online experience is built to sustain long-term professional development and personal transformation for your clients.
Human Transformation, powered by science and technology
JOURNEY integrates technology and science to enrich and support you on your unique growth path. JOURNEY acts as your digital performance companion that guides you to learn about yourself, integrate new skills, achieve your goals, and helps you pause, zoom out, and course correct in the moment.
Increase in Meeting Preparation
Increase in Skill Development
Transformation, elevated by science and technology
JOURNEY uses technology and science to enrich your growth experience, empowering you to learn new skills, discover your goals, and become the best version of yourself.
Increase Skill Development
Increase in Meeting Preparation
Decrease in Stress Levels
Request a Free Trial
Receive personalized, actionable reminders in the flow of your day.